Stereophile – November 2007, Vol.30 No.11 – review by Art Dudley in "Listening"
Soon after the Home Entertainment Show in NYC, where Art Dudley, like many others, gathered a quite favourable impression of the Aurum Acoustics system, we delivered a complete system to him for a more extended audition. His report includes:
The full Aurum system sounded impressive. Superb bass extension and near-holographic imaging topped the list of its strengths, along with the kind of timbral neutrality and realism that are rare even among the most expensive high-end rigs.
The Aurum system imbued singers with an engaging presence that was beyond the more conventional aspects of stereo imaging.
Beyond the slightest doubt, the Aurum Integris system is quite an accomplishment: Derrick Moss brought a fresh perspective to the challenges of very-high-quality domestic audio, and not only did he get the technical details right – he also has a keen understanding of ergonomics. The build quality is also very good: everything seemed to have been thought out ahead of time, without a sloppy or missed note in the whole thing.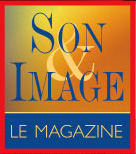 Cyr-Marc Debien, Le Magazine Son & Image, Quebec, Canada (published in French)
July/August 2007; Vol. 8, No. 6, pp. 32-35
Cyr-Marc finds that the Aurum Acoustics system can challenge a reviewer's normal methodology but rewards a music lover with a revelatory listening experience. He summarizes: "For me, it is obvious that by acquiring such a system, one adheres to the philosophy of audio reproduction recommended by the designer, hyper sophisticated, refined, moderated and always in extreme control. And what a saving of time and energy. No problem of synergy between the components. Except for some accessories, stop searching for esoteric components to improve everything. The only things left to do are to buy some CDs and take time to rediscover those you already own!"

More comments from Cyr-Marc on the system's physical attributes:
"A concern for detail and attention to small innovations make the system stand out."
"Wow! They [the loudspeakers] are superb. The cabinet work is really exceptional."
"When everything is in place, it represents a setup which leaves no one indifferent, by its imposing beauty, its harmony and its dimensions."

And of course, lots of analysis of the sonic attributes:
"The background noise of the Aurum Acoustics system is inaudible. Astonishing for tube equipment nevertheless. The profound silence highlights the ambient noises of the show room and gives another dimension to the performance."
"The Aurum Acoustics system reproduces the piece with enormous ease, even at high volume. Always in control!"
"All is moving, in nuance and in subtlety… It is the first time that I can easily imagine the dimensions. The percussions are lost there! The very high resolution of the Aurum Acoustics system is breath-taking and sometimes causes dizziness. Various textures of instruments are astounding. In fact of realism of the ambiance, I never heard this disc in this way before."
"Everything takes macroscopic proportions. All is magnified, but with an extreme control of the variations."
"From the first listening, I had noticed the abyssal depth and the precision of the low frequencies."
"The voices are impressively natural and real… The Aurum Acoustics system really excels in the nuances and subtleties. It is always in total control of what it must reproduce."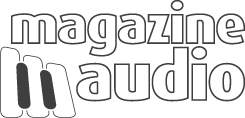 Marc Philip, Magazine-Audio, published February 2007
Aurum Acoustics System – part I: French / English translation
For Part I, Marc brings in 10 listeners to contribute their opinions on the system! A few quotes are attached but there's lots more in the lengthy article.
"The transparency of electrostatics without the disadvantages."
"The Aurum system is a faithful messenger of the music."
"After listening, one is humbled by the beautiful quality."
"If it's better in an even larger room, one will surely be at the gates of paradise."
"It would certainly be more expensive to purchase separate components to make a system of this quality."
"We are too used to hearing unbalanced hifi systems – this is not the case here – tonal balance is virtually perfect, bravo Mr. Moss."
"The bass is there exactly when called upon, [like] an iron fist in a velvet glove. The soundstage is incredible, with such realistic timbres and transients, I heard sounds I have never heard before. This is a really well calibrated system."
"The most beautifully reproduced low frequencies I've heard in my life."

"The Aurum Acoustics is a jubilation, it made us rediscover our CD collection, It is a "machine" for audiophiles and music lovers wanting beautiful musical reproduction."
"This is a marvelous system – uncomplicated, neat, and a complement for any décor."
"The Aurum Acoustics system handled the material effortlessly and with a perspicuity that allows literally hearing into the performance; this translates into transparency and sound that is never strained or synthetic."
"The Aurum Acoustics system is a sophisticated assembly of rather expensive components, arranged to perform in a musically pleasing manner that will appeal to almost all who can recognize good sound when they hear it."
"We feel it would be quite difficult to achieve the superb sound of the Aurum Acoustics system without spending more. We aren't going to tell you it's impossible, but we are saying that to find and assemble such a system would be almost as difficult as trying to ski through a revolving door."
"In addition to the elevated degree of technical proficiency, the Aurum system's performance is musically pleasing. Obviously, the system was designed for those who appreciate operating simplicity and musicality."
"We advise those of you who are in the market for a complete system to listen to the Aurum Acoustics; if you like what you hear buy it; if you don't like it – and there will be some – well, it will have to be separate components to customize the sound that will please you. However, the Aurum Acoustics system is difficult to beat. It's both simple and complex, but it is high-end audio – perhaps a perfect example of the old saying that simplicity is complexity resolved."


Ultra High Fidelity, Issue #78, published November 2006
- panel review by Gerard Rejskind, Reine Lessard, Albert Simon
UHF has carved out its niche among the print magazines by pulling no punches and reporting on the true musicality and value of audio products. They have many loyal readers who value their advice and leadership, especially as it relates to system building and understanding what makes a superior system. This may be what identifies them most: they have always put the "big picture" of the system's performance ahead of the components that may make it up. Who better than them then, to tackle the challenge of assessing Aurum Acoustics integrated systems approach.
Adhering to their philosophy, UHF has spent years evolving and improving their own reference systems to optimize performance and musicality. For a product as unique as the complete Aurum Acoustics system, they laid down a challenge we believe they've never asked quite like this before: the Integris system must best their main reference system or get an "F"! At first we thought that's unfair, but really this is just another way of asking the same question put to us by all audiophiles. They want to know if their perpetual struggle to find the best of the best in order to build a great system could actually be satisfied with our unique approach. Is it unthinkable? Not anymore.
The UHF panel was wonderfully impressed as the complete Integris system brought them more music and revealed details and feelings within the music they had never experienced before. As the highlights below suggest, the Integris system is more than ready to challenge the best mix and match components systems!
"The Aurum Integris 300B has made an earth-shaking entry into the vast and wonderful world of audio. Hardly completed, it was already an object of desire. Let it be welcomed by audiophiles who have always known how to recognize and appreciate excellence. – Reine Lessard"
"This system will stop you in your tracks and it won't let you do anything else but sit down, drop everything and listen. You won't even need to listen carefully, because it'll make sure you hear all of it, whether you want it or not. And trust me, you'll want to. You'll want to hear what you've never heard before, what you never thought existed on your CDs. You'll probably feel, as I did, closer to the original event, a few steps earlier in the recording process somehow. – Albert Simon"
"Despite its internal complexity, it is a plug-and-play device, and it delivers on the promise of its technology. It works so well that I never found myself posing the usual questions: is the tweeter a good choice, does the woofer go low enough, and so on. The music dominates, and if that's not a good sign I don't know what is. – Gerard Rejskind "
Contact us to request the full review copy. Or purchase the full issue on the newsstand or from UHF.

Go to our Integris CDP Reviews page to gather UHF's conclusions on the Integris CDP fronting their reference system.
Doug Schneider, publisher, SoundStage!, October 2006
As founder and publisher of SoundStage!, arguably the audio industry's premier audiophile and A/V internet publication, Doug Schneider has access to much of the world's finest audio equipment. He's also a no-B.S. performance driven guy who demands that premium products deliver premium performance. We were very pleased to accept Doug's invitation to review the complete Aurum Acoustics system and we're even more pleased with his findings.
"The Aurum Acoustics system has the most balanced, easy-on-the-ears and cohesive presentation I've heard from any complete system -- at shows or in my listening room. As a matter of fact, it's so "right-sounding" that writing about it is something of a chore. I wanted to listen, not analyze."
"The midrange was as pure-sounding as can be, but it was never syrupy or overly warm in the way that some tube-based systems are...Focus and transparency dominate."
"Over the course of my listening, I appreciated this system more and more, and I dreaded the day when Moss would arrive to pack it all up. From my oldest recordings to my newest, from the lousiest recordings to the very best, the Aurum system never ceased to amaze me with how well it could convey the music -- its detail, flow and beauty. It was as revealing a system as I've heard, but it never emphasized detail. It simply passed it along."
"This unique system is about all-out performance. If people want to know what high-end audio is about, they need to hear the Aurum Acoustics system."
"Aurum Acoustics' Integris CDP and Active 300B comprise one of the most resolving, revealing, and pleasing stereo systems I've ever heard. I suspect that such performance has mostly to do with one skilled designer overseeing the creation of the entire system, imparting his own views for what makes great sound and making all decisions to achieve it. Aurum's approach is unique, but it works. And while the prices of individual components might not seem cheap, all are state-of-the-art performers. I hated to see them go."
Andrew Marshall, editor-in-chief, Audio Ideas Guide, January 2004
Andrew Marshall's first encounter with Aurum Acoustics was at Le Festival Son et Image in spring 2004. He was intrigued plenty to follow up with a full feature review in the Fall 2004 issue. He discusses the unique technological approach at length and while not normally a fan of vacuum tube electronics, he finds no reservations with the Integris Active 300B.
"All this leads me to my conclusions about Derrick Moss's unique creation. It has the dynamics of a very big system with no strain, plenty of detail and clarity, with a wonderful ambient field created between, behind, and around the speakers. The multi-amplifier system is very well designed in terms of crossover points and driver sensitivities, so the overall effect is very seamless, realistic sound. It has a touch of the warmth you'd find in a good hall, but also great tonal accuracy.
Read the full review here.

Note: since the publication of this review, numerous details of the product design have been modified and advanced. While the concept is entirely the same, please refer to current information on this website for accuracy.
Next Section >
< Main Products Section